Sheila Kim Purcell #ShareYourStory #MS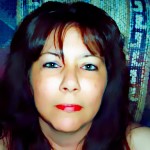 August 20,1999 was one of the most life altering days of my life. The first was the day I found out, I was going to have a baby. This day was not so joyous as it was the day I found out I had MS. I was a single parent with a daughter in high school, what was I to do, how was I going to tell her?
I had been going to the doctor for months complaining of headaches and numbness in my arms and legs. The doctor kept insisting it was stress, he gave me medication for the headache and told me to rest more. Then came the pain, the best way I can describe it, is it felt like every muscle in my body just ached, almost like having the flu. The doctor again dismissed what I was telling him. When the fatigue sent in, I felt it was time to find a new doctor. I explained all of my symptoms to the new doctor, from the headache, muscle aches, fatigue my inability to concentrate. He ran multiple test and they all came up negative.
He then said he wanted to send me for an MRI and spinal tap, 5 days later he called me and asked if I could come to his office that day. I knew that was not a good sign. He walked in and said the words I will never forget, "Sheila I am sorry to have to tell you this, but you have Multiple Sclerosis".
I thought my life was over. Over the next several years, I was on multiple medications, in which the side effects were horrible. I almost missed my daughter's HS graduation due to the pain and fatigue. I cannot do everything I was once able to do by any means as I let MS define me for many years. I have changed my diet, due to balance issue, I have installed grabbed bars in my shower. I try to avoid stress at all cost. I am now a Pain patient Advocate. I tell every person I met with MS you can let MS define you or you can define MS, I chose the latter! As I am writing this I am in a flare, so as you can see MS does not have to control you
Learn more about MS here