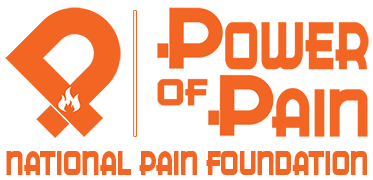 Power of Pain Foundation (POPF) provides community based support services that address needs of chronic pain patients with Neuropathy conditions such as RSD/CRPS, Post Cancer Pain, Fibromyalgia, Diabetic Neuropathy, and many more. Accordingly, beneficiaries include patients who are economically and socially affected by these invisible diseases. Whether you have Neuropathy pain or a caregiver, family member, or friend of someone diagnosed, we'll help you face the challenges and life changes of chronic nerve pain, head on.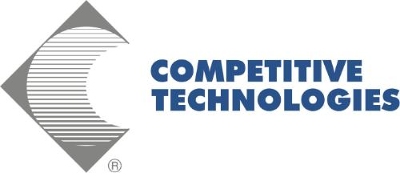 CTI sold 16 Calmare® pain therapy devices to twelve separate U.S. Military medical facilities in the U.S. and overseas. CTI has also sold a Calmare medical device to the Veterans Affairs Medical Center in Jamaica Plain, MA in the Boston area. competitivetech.net 

Introducing Neurolumen, an innovative, industry-changing medical device that works to reduce pain and increase circulation. neurolumen.com

Spero Pain Relief Therapy was founded by Dr. Robert Chalmers and Mr. Scott Miller, to provide innovative solutions to patients suffering from chronic pain. As of January 1, 2013, Dr. Weisberg officially became the medical director of Spero Pain Relief Therapy of Illinois, PC. Dr. Weisberg has fully embraced the potential benefits and low risks that the non-invasive Calmare® MC-5A medical device offers in the treatment of patients with chronic neuropathic pain. sperotherapyillinois.com
At last, after serving the Chicago area for over 40 years, The Neuroscience Center is teaming up with Pathfinder Imaging to bring the Midwest an affordable, local option for hyperbaric chamber treatment.Visit Hyperbaric Chicago
John Webb
KevMed-PainShield
RSDSA
Maria Fund
Medtronic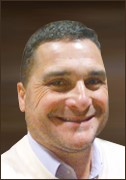 Dr-Mitchell-Weisberg
Mitchell R. Weisberg MD, MP
Mitchell R. Weisberg MD, MP, or as affectionately known by many of his patients, Dr. Mitch has been in private medical practice in the Chicago area since 1990. As both an Internist and a Psychopharmacologist, Dr. Weisberg has seamlessly incorporated Mental Health and Wellness into his Internal Medicine – Primary Care practice.
Dr. Weisberg did his Medical School and Internal Medicine training at Rush University in Chicago; 1983 -1990. He stayed on at Rush for an additional yea as Chief Resident in the Department of Internal Medicine.
In 2006, Dr. Weisberg acquired further certification as a Master Psychopharmacologist (MP) from The Neuroscience Education Institute, Carlsbad, CA.  Dr. Weisberg served as a Primary Care Neuroscience Consultant and Educator for Eli Lilly and Company, educating his primary care colleagues about recognizing and treating Depression, Bipolar Disorder and Adult Attention Deficit Hyperactivity Disorder.
With nearly a quarter century in the trenches of office-based medical practice, Dr. Weisberg has extensive clinical experience in the treatment of patients across the spectrum of Chronic Pain Syndromes. With his radar constantly "on" in search of novel and effective clinical tools, Dr. Weisberg fully embraced the potential benefits and low risks that the non-invasive Calmare® MC-5A medical device has to offer patients suffering with Chronic Pain Syndromes. On January 1, 2013, Dr. Weisberg proudly assumed the role of Medical Director of Spero Pain Relief Therapy of Illinois, PC.

Kaitlyn-Stevens-Pintor
Kaitlyn Stevens-Pinter
Mrs. Kaitlyn Pinter is a transitional life coach & program director at Relevate. Kaitlyn believes that chronic pain affects every household in the world. Dashed dreams, stress, financial collapse, broken relationships… these are just a few of the side effects. She shares her important message, 'There is Life Beyond Pain' through her personalized life coaching and group presentations. She teaches WHO we are is not WHAT we do. We are valuable and from there we CAN create a new life – a fulfilling life. As a coach, Kaitlyn helps uncover the thoughts, belief systems and organizational obstacles that hinder people from actively using their voice to get the help they so desperately need and create a new vision for their futures. Rallying the visions and buried dreams of patients is an honor for her. The power of people coming together for change is a beautiful process to behold. She hopes to learn about your vision and pool resources for greater impact on the medical community on behalf of chronic pain patients everywhere. Kaitlyn also mentors new leaders and provides monthly phone support to current support group leaders. As a chronic pain advocate for almost a decade, she believes we need a new model for support for communities. It's time to deconstruct the old fashioned support group and create bridges to make it easier for people to receive the care they need.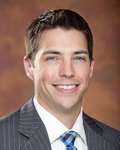 Adam Young MD
Adam Young MD
Dr. Young believes successfully treating pain requires correctly identifying the cause of pain and formulating a multidisciplinary approach with the patient. He enjoy treating patients with a variety of methods including minimally invasive procedures, medications, and alternative therapies. His treatment goal for his patients is to restore function and improve quality of life. He specializes in pain medicine and anesthesiology. Dr. Young performs chronic pain management treatment in the forms of discography, epidural steroid injections, facet joint injection, intrathecal drug delivery system, joint injection, nerve blocks, radiofrequency nerve ablation, and spinal cord stimulation. Medical conditions that Dr. Young treats include arthritis, complex regional pain syndrome, facet joint pain, and headaches. He is working on a variety of research projects including the use of ketamine to decrease the incidence of chronic pain following orthopedic surgery, use of adductor canal blocks with microsomal bupivacaine for knee arthroplasty, and digital media as a teaching tool for regional anesthesia and interventional pain procedures. Dr. Young is currently part of the Interventional Pain Medicine Fellowship at Rush University Medical Center, in Chicago Illinois.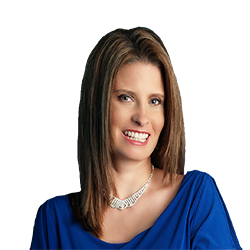 Barby Ingle
Barby Ingle
Mrs. Barby Ingle is an advocate for all challenged with a chronic care condition involving chronic pain as well as their family, caregivers, healthcare professionals and public. She has been battling a neurological condition for 11+ years now. Reflex Sympathetic Dystrophy, is a progress Neuro-Autoimmune condition that affects multiple system in the body and needs to be treated early so that disability does not take over.  She knows firsthand how hard it is to continue looking for relief, perfect answers, and then coming up against healthcare professionals who blow you off or do not believe what you are saying could actually be what you're experiencing. As Barby searched for a cure, she had to become her own best advocate and work sharing the information so that you can be yours. Even after seeing over 100 healthcare professionals, having major surgeries I didn't need, complications such as internal bleeding, medication interactions, kidney stones, tumors, and so much more – she did not give up or give in! Barby is the Chairman of the Power of Pain Foundation (2013-2014) and served as executive director of The POPF (2009-2012). She has been featured nationally on television, radio, newspapers, and magazines including; Dr. Drew's Life Changer show, The Talk, The Doctors, My First for Women Magazine, Redbook Magazine, Pain Pathways Magazine, Woman's Day Magazine, iheart Radio and many local and regional media outlets. Barby is a featured luminary for Care2.com, Neuropathy Action Foundation "You Are Our Hero!" Recipient, Melanie McDowell Awareness and Advocacy Award recipient, and multiyear WEGO Health Finalist in 7 categories, and WEGO Ms. Congeniality recipient. ). Barby's hope is that her speaking engagements and books will inspire your eventual health transformation filled with HOPE and motivation.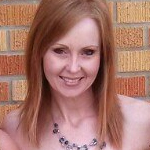 Gracie Bagosy
Gracie Bagosy
Gracie is the Founder; Advocate & Facilitator of the Midwest RSD/ CRPS support group and POPF Iowa Ambassador. As a patient herself she knows the challenges of getting timely and proper care and advocates for better patient care. Gracie is also the Event Director of the Power of Pain Foundation's Midwest Neuropathic Pain Treatment Education Expo.  
You can stream live at http://www.ustream.tv/
Search for Power of Pain Foundations Midwest Pain Summit
Power of Pain Foundations Midwest Pain Summit 1
Power of Pain Foundations Midwest Pain Summit 1
Power of Pain Foundations Midwest Pain Summit 1