At Power of Pain Foundation we recognize the value of every person who makes up the pain community and are guided by our commitment to excellence, leadership and patient empowerment. We demonstrate this by:
* Providing exemplary educational resources for physical and emotional care
* Advancing excellence in awareness of the over 150 conditions involving chronic nerve pain and what patients are faced with on a daily basis
* Strengthening our relationships with hospitals, pain clinics, pharmaceuticals, support groups and our pain community
* Demonstrating social responsibility through the use of our resources. The commitment of  volunteers, physicians, community partners and friends to our mission, permits us to maintain a quality presence and tradition of caring, which are the hallmarks of the Power of Pain Foundation.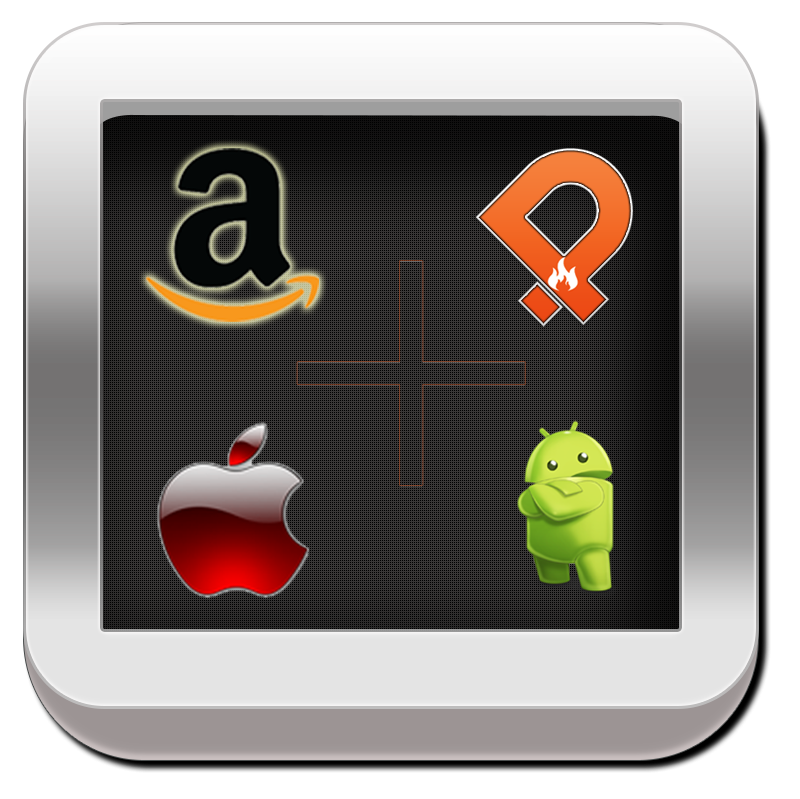 Search Power of Pain Foundation at your market place.
Hello, My name is T. VanFleet, I am the Advocacy Director and Executive Board Member of the Power of Pain Foundation. I am also a pain patient myself. Through painful trial and error, my physicians and I have finally found the appropriate combination of medications to provide some relief from my debilitating symptoms. The prescription medications that I take allow me to do things that most people take for granted. Now, I celebrate small triumphs such as cooking, occasionally attending a function, and watching my grandson grow. One of the medications that helped give me my life back is a prescription opioid. A type of medication which has recently come under increased scrutiny due to heavy abuse by some.
Unfortunately, people who use prescription medications as intended can become unfortunate casualties of efforts to regulate opioid abuse, as we end up getting lumped in with those who misuse treatments. It is difficult to obtain refills,, denials and delays by pharmacists and insurance, including workers compensation leave patients in withdrawal and un-manageable circumstances including suicidal ideation.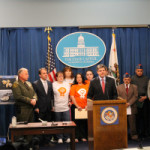 Fortunately, there are new weapons available to help combat prescription opioid abuse which do not sacrifice the many patients who legitimately use the medications to fight pain. New "abuse deterrent formulations" (ADF) for opioids have properties that make it difficult or undesirable for someone to tamper with them. These medications are made with physical and chemical barriers, such as a special kind of coating or hardness to the pill itself, that won't allow them to be chewed, crushed, cut, grated, ground up, or melted with water or alcohol.
The Power of Pain Foundation strongly believes that California policymakers must enact policies such as AB 623 to help develop a strong, lasting solution to the health crisis of prescription opioid abuse. We must find a balance that separates patients who truly need opioid medication to live productive lives and those who are abusing them. Responsible patients should not be punished in an attempt to crack down on prescription drug mis-use and abuse. Legislators, health care professionals and pharmaceutical companies must work together to stop opioid abuse while keeping the needs of chronic pain patients front-of-mind.
Sheila Kim Purcell, shares her story about living with Multiple Sclerosis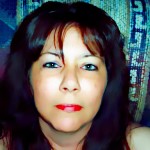 August 20,1999 was one of the most life altering days of my life. The first was the day I found out, I was going to have a baby. This day was not so joyous as it was the day I found out I had MS. I was a single parent with a daughter in high school, what was I to do, how was I going to tell her?
I had been going to the doctor for months complaining of headaches and numbness in my arms and legs. The doctor kept insisting it was stress, he gave me medication for the headache and told me to rest more. Then came the pain, the best way I can describe it, is it felt like every muscle in my body just ached, almost like having the flu. The doctor again dismissed what I was telling him. When the fatigue sent in, I felt it was time to find a new doctor. I explained all of my symptoms to the new doctor, from the headache, muscle aches, fatigue my inability to concentrate. He ran multiple test and they all came up negative.
He then said he wanted to send me for an MRI and spinal tap, 5 days later he called me and asked if I could come to his office that day. I knew that was not a good sign. He walked in and said the words I will never forget, "Sheila I am sorry to have to tell you this, but you have Multiple Sclerosis".
I thought my life was over. Over the next several years, I was on multiple medications, in which the side effects were horrible. I almost missed my daughter's HS graduation due to the pain and fatigue. I cannot do everything I was once able to do by any means as I let MS define me for many years. I have changed my diet, due to balance issue, I have installed grabbed bars in my shower. I try to avoid stress at all cost. I am now a Pain patient Advocate. I tell every person I met with MS you can let MS define you or you can define MS, I chose the latter! As I am writing this I am in a flare, so as you can see MS does not have to control you
Pain management is an ongoing process, not just a one-time concern. Finding the right combination of therapies may take time, but often makes the critical difference in your care.
Your pain management team will work with you to map out a treatment plan tailored to your specific needs. Successful pain management aims to:
Lessen the pain               Improve functioning               Enhance your quality of life
These are considered the hallmarks of pain management and "best practices."In some cases, pain is best managed using a combination of treatments. This is referred to as a "multi-modality" approach. For example, your healthcare provider may prescribe a medication along with activities to reduce stress (e.g., yoga, deep-breathing exercises). To improve daily functioning, specific therapies may be suggested to increase muscle strength and flexibility, enhance sleep and reduce fatigue, and assist you in performing usual activities and work related tasks.
Tips to Help Cope With Chronic Pain
Don't smoke. It can worsen chronic pain.
Learn deep breathing or meditation to help with chronic pain.
Reduce stress in your life. Stress intensifies chronic pain.
Boost chronic pain relief with the natural endorphins from exercise.
Cut back on alcohol, which can worsen sleep problems.
Join a support group. Meet others living with chronic pain.
Track your pain level and activities every day.
Learn biofeedback to decrease pain severity.
Eat a healthy diet if you're living with chronic pain.
Find ways to distract yourself from pain so you enjoy life more.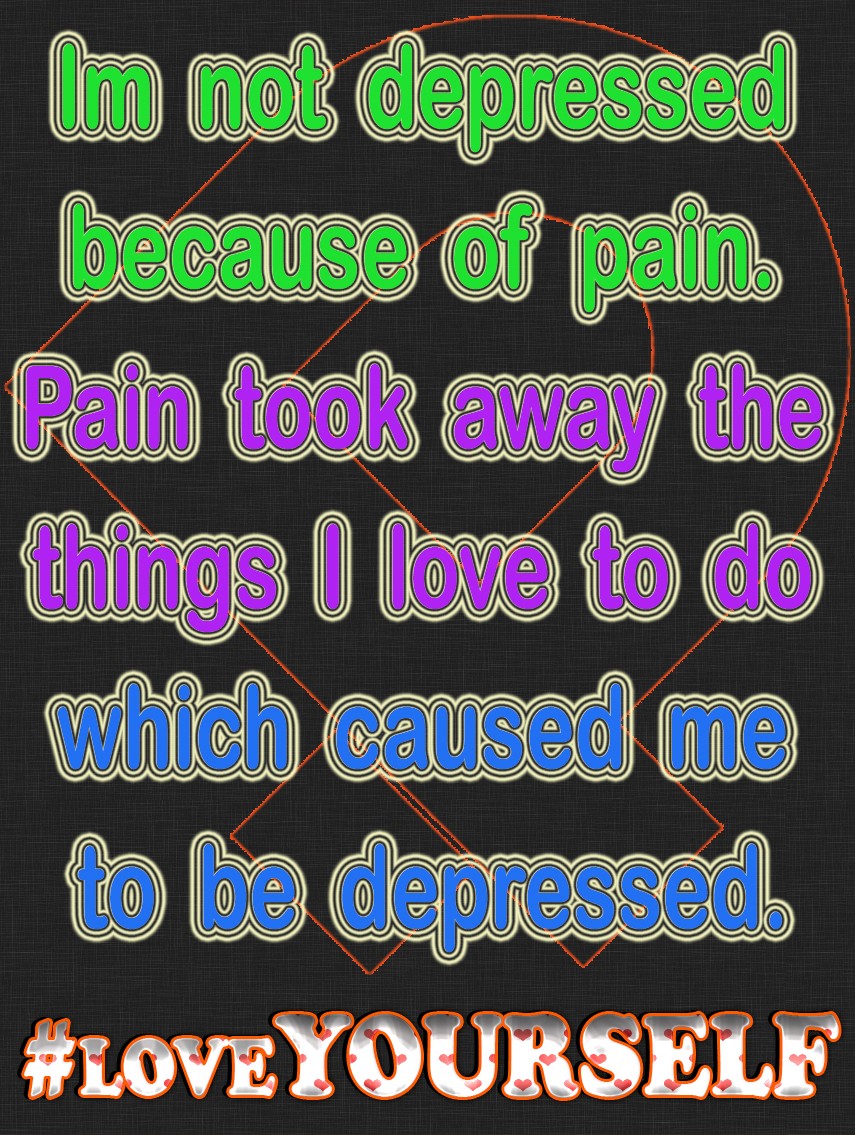 Barby Ingle, President
Power of Pain Foundation
Author * Advocate * Motivational Speaker
WHAT IS YOUR CAKE?
As a leader in the pain community and someone who personally advocates for pain patients on a daily basis, I strongly believe that we can combat the issues of abuse while still giving patients who need pain relief a safe, effective and accountable access to these medications. With many new medications, private and government insurers put limits that make it difficult to access the medicines. With the societal cost of limiting pain management so high, such an approach is penny wise and pound foolish. There are many things we can do to increase access to these treatments, but we need to start with the recognition of their value and the promise they hold for many pain patients who have been denied care due to suspicion.
Read the entire article here… Cake Response by Barby Ingle
Avril Lavigne Was 'Bedridden' Following Battle With Lyme Disease
In a new interview with People, Avril Lavigne has revealed a nearly year-long battle with Lyme disease.
Lavigne's announcement follows a viral Twitter direct message between the singer and a fan last December, with Lavigne revealing that she had been ill, but not opening up about the extent of her sickness. In the new interview, Lavigne details how months of feeling terrible reached its peak during her 30th birthday trip to Las Vegas in October. "I could barely eat, and when we went to the pool, I had to leave and go lie in bed," said the Canadian singer.
Though she had seen doctors throughout the year for her mysterious illness, she was not diagnosed with the infectious disease until after her birthday. She attributes her severe case to a tick bite from last spring. "I had no idea a bug bite could do this," she said. "I was bedridden for five months."
Lavigne has remained in her Ontario home where family and husband Chad Kroeger of Nickelback have taken care of her. "I felt like I couldn't breathe, I couldn't talk and I couldn't move," she said about the severity of her condition. "I thought I was dying."
Lavigne believes she is "80 percent better" and is planning on jumping back into her career. In February, she released the video for her single "Give What You Like" off 2013's Avril Lavigne. Later in April, she'll unveil "Fly," a promotional song for the 2015 Special Olympics. "This was a wake-up call," said Lavigne. "I really just want to enjoy life from here on out."
Aunt Barby's Invisible, Endless Owie
Sometimes, explaining chronic pain to children is difficult, especially when the cause of the pain isn't clearly visible.
This hardcover book helps kids understand that people with chronic pain conditions often need special care, but that doesn't mean they don't like to have a good time. It talks about 'Aunt Barby' coming for a visit and how to get the house ready for a special kind of guest.

See videos and learn about alternative treatment options available to you with a consultation from Dr. Demerjian
E-mail: drd@tmjconnection.com Burbank Office: (818) 238 9865 Glendora Office: (626) 852 1865 www.tmjconnection.com
TMJ disorders have been called the "Great Impostors" because many of the symptoms have overlapping characteristics, which often mimic other conditions. Indeed, it is quite common for people to seek the care of a medical doctor or medical specialist in search of a cure or answer. Most, however, never think to contact a dentist trained in TMD since the symptoms are primarily medical in nature.
Do you suffer from any of these?
| | |
| --- | --- |
| • Headaches | • Jaw joint clicking or popping |
| • Facial Pain | • Neck pain or stiffness |
| • Jaw joint pain | • Worn, loose or sensitive teeth |
| • Limited ability to open and close your mouth | • Difficulty eating, chewing or swallowing |
| • Dizziness or vertigo | • Pain whenever you talk or smile |
| • Earaches (or ear congestion) | • Poor posture |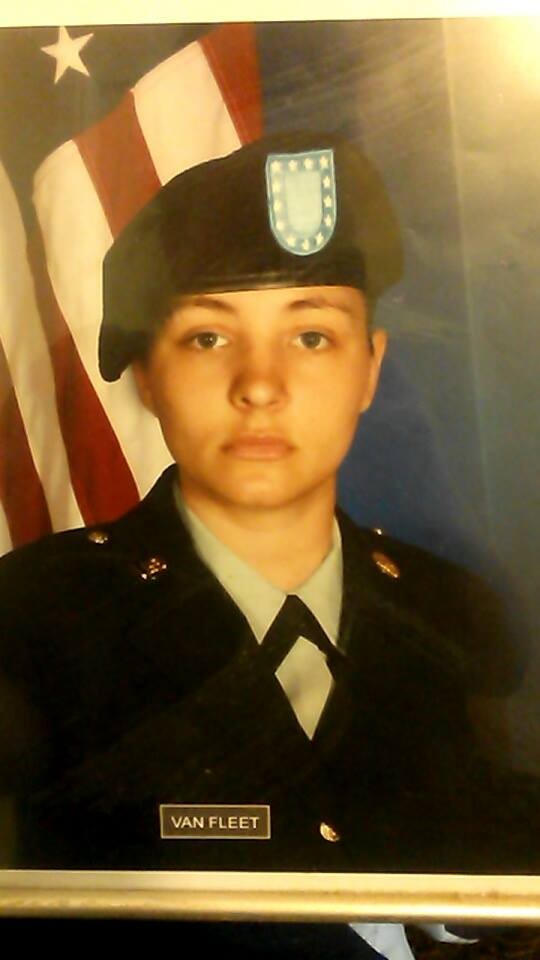 Name: Erika VanFleet
Dates of Service: August 2008 to October 2009
Branch of Service: United States Army
Pain Condition: Dysmenorrhea and Menorrhagia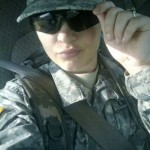 Erika held the rank of a Private 1 class. During her service she was awarded the National Defense Service Medal and completed an IT Specialist Education program. She received an honorable discharge due to an injury she sustained during her service to her hip, which still causes chronic pain to date. She is also living with the complications of Dysmenorrhea and Menorrhagia.

If you have been selected to be a part of the HOV program and would like to be a guest on Burning For A Cure radio show, please complete this form.
It's relatively easy to imagine a new medicine, a better cure for some disease. The hard part, though, is testing it, and that can delay promising new cures for years. In this well-explained talk, Geraldine Hamilton shows how her lab creates organs and body parts on a chip, simple structures with all the pieces essential to testing new medications — even custom cures for one specific person.
Vince's passion is to understand the human brain. He has spent the past three decades focusing on brain research. He is the founding Director of the newly built Clinical Neuroscience Center in the Department of Psychology at the University of New Mexico (psych.unm.edu), and is an Editor for NeuroImage, the most highly cited journal in the field of neuroimaging. Vince's most important occupation is caring for his children. His 11 year old son was diagnosed with a pain syndrome two years ago. This started him on a journey to find and validate new methods to alleviate suffering in people with brain and mental illnesses. He hopes to help begin a "small" revolution in medicine, finding more practical methods of diagnosis and treatment that are also safer, cheaper and more effective than what is currently available.
Chronic pain is pain that has lasted for a long time. In medicine, the distinction between acute and chronic pain has traditionally been determined by an arbitrary interval of time since onset; the two most commonly used markers being 3 months and 6 months since onset, though some theorists and researchers have placed the transition from acute to chronic pain at 12 months. Others apply acute to pain that lasts less than 30 days, chronic to pain of more than six months duration, and acute pain that lasts from one to six months. A popular alternative definition of chronic pain, involving no arbitrarily fixed duration is "pain that extends beyond the expected period of healing".
Neuroscientist and inventor Christopher deCharms demos an amazing new way to use fMRI to show brain activity while it is happening — emotion, body movement, pain. (In other words, you can literally see how you feel.) The applications for real-time fMRIs start with chronic pain control and range into the realm of science fiction, but this technology is very real.
Not all microbes are pathogens. As Jonathan Eisen of the University of California of Davis points out, the health of our microbiome is vital to protecting us from disease.
As a young surgeon, Peter Attia felt contempt for a patient with diabetes. She was overweight, he thought, and thus responsible for the fact that she needed a foot amputation. But years later, Attia received an unpleasant medical surprise that led him to wonder: is our understanding of diabetes right? Could the precursors to diabetes cause obesity, and not the other way around? A look at how assumptions may be leading us to wage the wrong medical war.
Special thanks to Executive Board Member Twinkle VanFleet. Twinkle has dedicated her time to making this video bilingual. Making a difference together helps us all.
Power of Pain Foundation (POPF) provides community based support services that address needs of chronic pain patients with Neuropathy conditions such as RSD/CRPS, Post Cancer Pain, Fibromyalgia, Diabetic Neuropathy, and many more. Accordingly, beneficiaries include patients who are economically and socially affected by these invisible diseases. Whether you have Neuropathy pain or a caregiver, family member, or friend of someone diagnosed, we'll help you face the challenges and life changes of chronic nerve pain, head on.
The RSD Quilt is dedicated to ALL patients and loved ones everywhere who has ever worked to spread awareness or to raise money for RSD. Doctors and Nurses, the support group leaders; all the fighters out there; this is for everyone who ever raised a hand against the monster called RSD. Most of all this is dedicated to all of those we have lost along the way who fought until they could fight no more.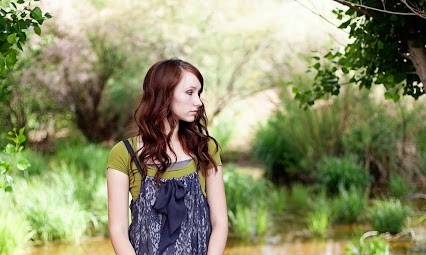 WHY and HOW?      There is a ton of talk about smoothies and plenty more talk about juicing.  What are the benefits of each food preparation?  They truly do differ in the value they have for our health and both are very beneficial in …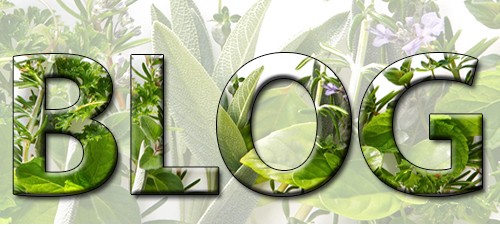 Because of the amazing reviews we got from all of you, we've won another Top-Rated Award from GreatNonprofits. Check out our profile! We'll be highlighted on the Top-Rated Page. The Huffington Post, TakePart and Parade Magazine will be referring their readers to check out Top-Rated Nonprofits in November.  We also received this award in 2010,  2011, 2012, 2013 and now 2014. Congrats to everyone who helps make Power of Pain Foundation a success and have helped us grow over the past 7 years.